Recomendamos encarecidamente usar el navegador MOZILLA FIREFOX para navegar por nuestra página
Please, use MOZILLA FIREFOX as your web browser in our page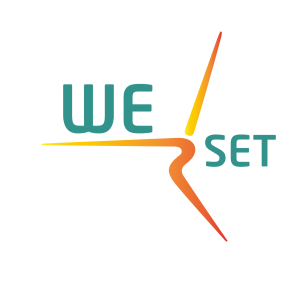 The WESET Project is supported by the Erasmus + Programme, Key Action 2, Capacity Building in Higher Education. It follows the priorities identified in "Increasing the impact of EU Development Policy: an Agenda for Change" and "European Higher Education in the World".
The WESET project supports the modernisation, development and internationalisation strategy of the partner Egyptian and Tunisian Institutions, aligning Master degrees with the needs of Industry and the Society, and creating links with European institutions.
The project will contribute to reduce the lack of engineers skilled in Wind Engineering in Egypt and Tunisia, which hinders the use of wind as a reliable, cost-effective and pollution-free source of energy.
New Modules for existing Masters
Specific modules in Wind Engineering will be created to be included in existing Masters in Engineering. Furthermore, training materials and laboratories will be implemented in Egypt and Tunisia, which will foster Master graduates' skills required in the wind energy sector.
These new programs shall qualify graduates to join wind energy industries with solid background and added knowledge, which directly fits industry needs. The new postgraduate programs must establish a link to industry to produce engineers with the skills needed to support industrial growth of the wind energy sector.
The WESET Project aims at
Transferring knowledge and technology among experts in European, Egyptian and Tunisian institutions in the field of Wind Engineering.
Strengthening the links between academic institutions and industry in order to train engineers in the skills needed to support industrial growth in the wind energy sector.
Promoting Bologna Process standards in the in South Mediterranean region, with a focus on employability.
Activities
The consortium will develop modules and laboratories suitable for capacity building in Wind Energy for on-campus teaching in Egypt and Tunisia, linked with their national industries. Training materials will be produced for four Master modules, in English and French.
A pilot test of the training materials will be carried out in Egyptian and Tunisian partner institutions, after which, the training materials will be openly distributed and promoted.
Egyptian and Tunisian academic staff and master students with great potential will be trained in Europe using the Train the Trainer Approach in real-life Wind Engineering aspects and in the use of the training materials.
Five Wind Energy Centers will be created (one at each Egyptian and Tunisian institution). The staff trained will support the Wind Energy centres to sustain the project after its completion.
Expected outcomes
Course Modules will be created to introduce Wind Engineering in Higher Education Institutions from Egypt and Tunisia, adapted to their specific characteristics, which will be pilot tested on 5 Higher Education Institutions from both countries.
5 Wind Engineering centres will be created to support the development of Wind Engineering in Egypt and Tunisia at Academy, Industry and Official levels.
WESET
From 15/10/2017 to 14/10/2020